Marble is a stunning and luxurious material for use in the kitchen. 
Marble remains a popular choice for worktops because it delivers timeless elegance and practical properties. The carrara range is by far the more popular choice over the past few years and it's easy to see why. 
For decades, marble has been a prized material in the home, for a variety of reasons. Here, we take a look at the top reasons why marble is so popular and the benefits it can offer you, should you choose it for your own kitchen countertop.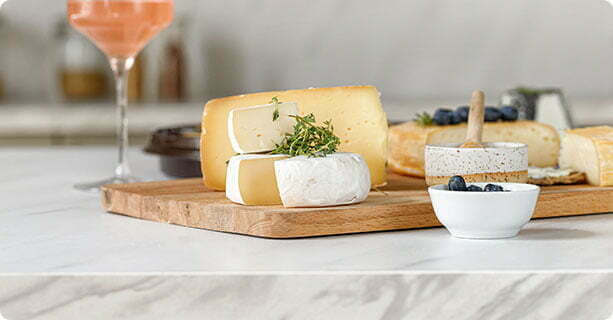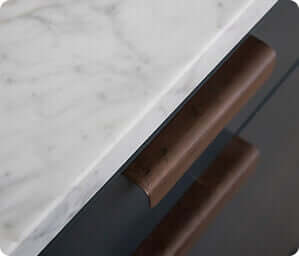 Practicality has to be a consideration when you're shopping for a worktop, and marble offers numerous practical benefits. 
Marble is very hard-wearing and durable, so you can be confident that it's going to be in your kitchen for a long time. This material is an investment, so you want to be sure that the worktop you choose will last, and marble delivers that certainty.
It's very long-lasting and can last for years, developing its own patina over the years. Plus it offers heat resistance which is a key feature in a kitchen, so you can place a pan or tray down without worrying about it melting the surface like with laminate.
One of the potential downsides to marble is that it can be prone to staining or etching if acidic liquids are spilled on it. 
However, sealing your countertop removes this risk and offers extra durability to the surface, so you don't have to worry about liquids landing on it or it seeping into the pores of the stone. It will offer you additional longevity and practicality to your kitchen worktop.
You need a worktop to be clean and hygienic in order to prepare food on it everyday, and luckily marble is easy to clean.
It can be wiped down with a damp cloth or a sponge, and no specialist equipment or chemical cleaners are needed to ensure it's ready for preparing food.
The ease of maintenance is something that can be overlooked when it comes to a worktop, but it's a key feature that you'll wish you'd considered when it's in your home.
Being able to clean marble with nothing more than water and mild soap saves you money in the long-run because you won't need to spend money on expensive cleaners, and it will be safer for you and your family because you won't have to use harsh chemicals.
Sealing the marble removes the porous nature of the stone and makes it easy to polish up, so it instantly looks like new again.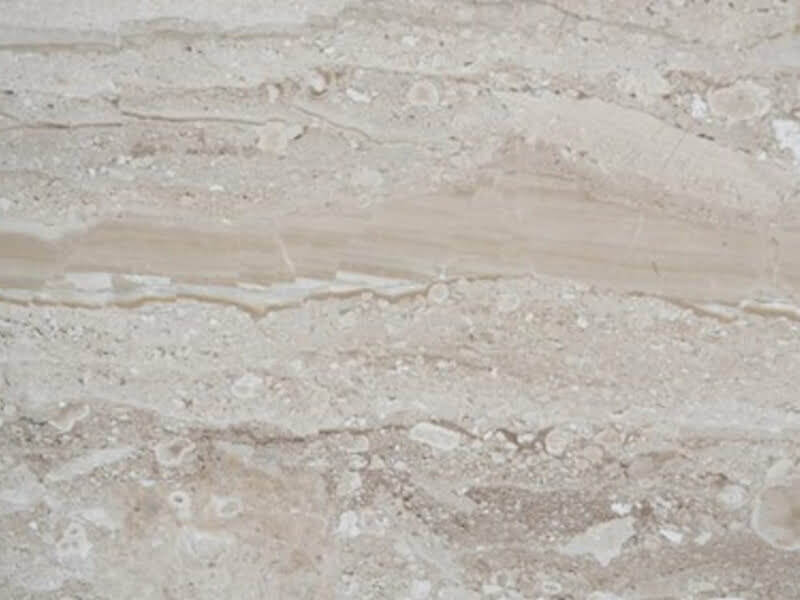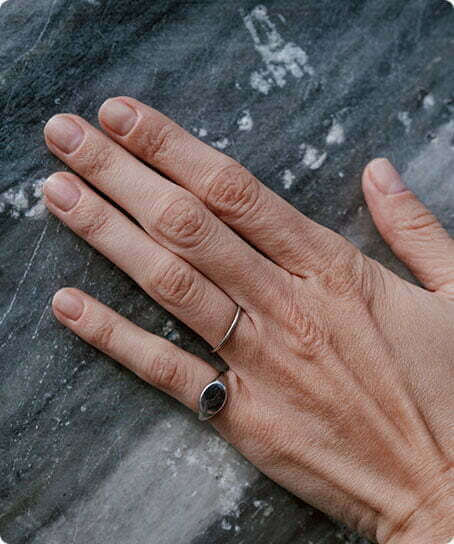 Perfect for eco-friendly homes
The environmentally friendly nature of marble is a feature that more people are viewing as a positive.
You don't need to worry about the negative impacts of this material, because it's naturally formed and very sustainable, making it perfect for creating a greener home.
Marble produces less of an environmental impact than man-made materials when it's extracted, which can require intensive processes and harmful resources to create, so they're perfect for helping to lessen your carbon footprint.
What's more, because they offer a timeless look that's always in fashion, they're a surface you can enjoy for many years which reduces waste from your worktop needing to be replaced every few years.
Marble can also be recycled since it comes directly from the ground, and there are specialist recycling centres around the country which will recycle this natural stone in the right way, so you can be sure that if it does need replacing at any point, it can be repurposed to minimise its environmental impact.
Perfectly suited to a wide range of interior styles
Marble is a truly timeless material that's been used for centuries in decorative elements as well as functional pieces.
When you invest in a worktop, you want to be sure that it will stand the test of time, but also work well with the rest of your kitchen.
Marble is elegant and subtly luxurious, so it works well with a wide range of interior styles, from classic to contemporary, so you can change up your décor as often as you want without worrying that your worktop won't tie in.
It also ensures that, should you come to sell your property in the future, it will accommodate other peoples' tastes and interior preferences too, which makes for a key selling point.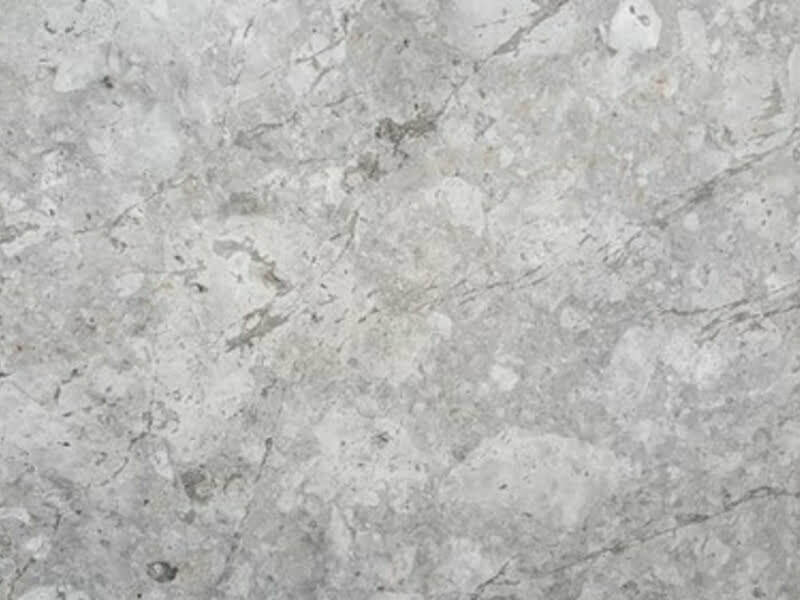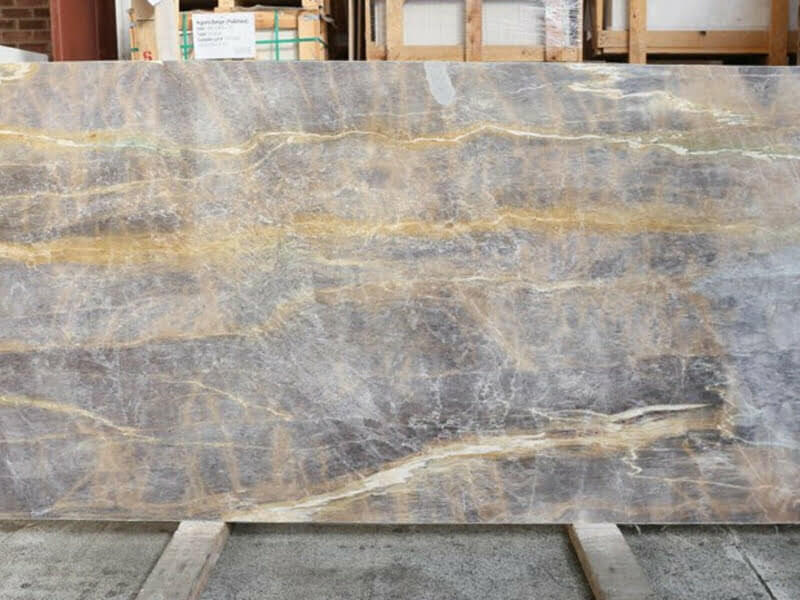 Easy to cut for a bespoke finish
Marble is a slightly softer material than some other stones, which actually offers a benefit when it comes to cutting and shaping marble slabs.
It enables you to create a custom fit with bespoke features, from fancy engraved designs and cut-outs to edges and upstands, with less risk of the stone chipping or damaging as it might with other materials.
For example, you may want to cut out drainage ridges next to your sink or have your worktop extend over the whole edge of your kitchen, taking taps and sinks into account, for a smooth and bespoke result that looks impeccably sleek and luxurious.
Whatever finish you have in mind for your kitchen, you can be confident that it can be produced easily with marble.
The easy maintenance, durability and sheer beauty of marble worktops makes it easy to see why so many homeowners choose this material for their kitchen countertops, not to mention the cooling feel of the stone which is perfect for bakers.
It's an investment that will improve the look of your kitchen, elevate the value of your home and provide you with decades' worth of use, providing the very best value for money.
We offer a great selection of marble worktops to choose from, in a range of patterns and colours to suit your home, and we have a specialist team of installers who will ensure that it fits perfectly in your kitchen.
Why not check out our comprehensive marble buying guide or get in touch with us to find out more, to order a sample or request a free quote?