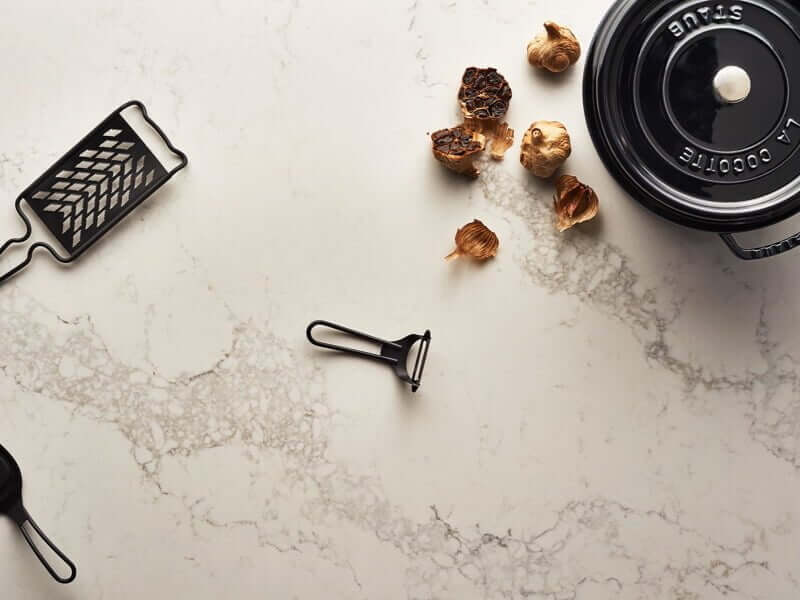 When searching for the perfect kitchen work surface, you may well came across marble effect quartz. The idea of having the timeless beauty of marble without the high maintenance and potential issues certainly has its benefits
In this post I delve deeper into the world of marble effect quartz and compare the different options available and explore the various aspects of marble effect quartz, including its appearance, durability, maintenance, and cost. So, if you're also considering marble effect quartz for your countertops, keep reading to find out everything you need to know.
Marble effect quartz is designed to mimic the natural beauty of marble. It features the classic veining and colour variations that are commonly associated with marble. The quartz manufacturers use advanced technology to recreate the look of marble and offer a wide range of options to suit different design preferences.

Appearance of Marble Effect Quartz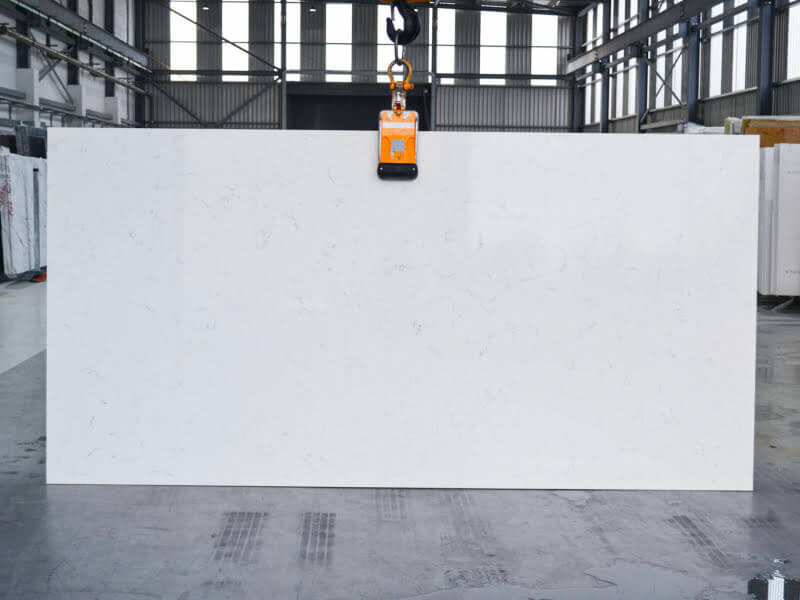 Carrara Marble Effect Quartz
One popular option in the world of marble effect quartz is Carrara marble. Carrara marble is known for its soft white background and subtle grey veining. Carrara marble effect quartz mimics this look perfectly, allowing homeowners to achieve the elegant and sophisticated appearance of Carrara marble without the high cost and maintenance.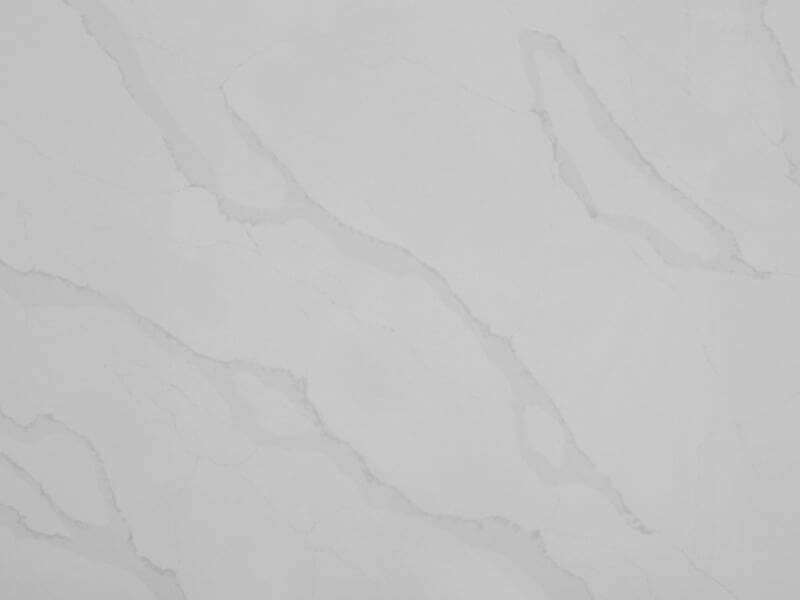 Calacatta Marble Effect Quartz
Another popular choice is Calacatta Marble Effect Quartz. Calacatta features a warm white background with bold grey veins. Calacatta marble effect quartz captures the essence of Calacatta marble and gives homeowners the opportunity to incorporate this stunning design element into their space.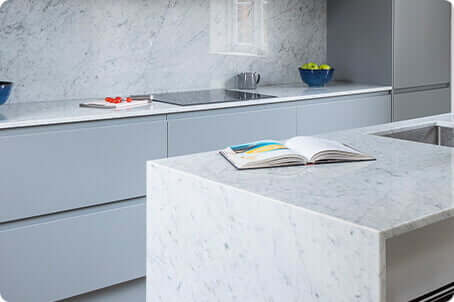 Other Marble Effect Quartz Options
In addition to Carrara and Calacatta marble effect quartz, there are numerous other options available in the market. These options offer a wide range of colors, veining patterns, and textures, allowing homeowners to choose a marble effect quartz that fits their unique style and design preferences.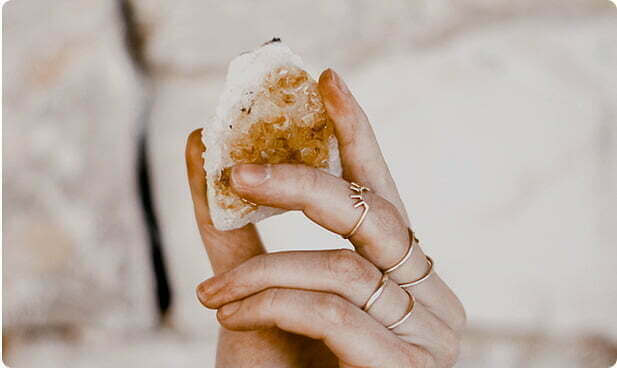 Durability of Marble Effect Quartz
While marble is a natural stone and known for its beauty, it is not the most durable material. Marble is porous and can be easily scratched or stained. On the other hand, marble effect quartz is engineered stone made from natural quartz and resins, making it extremely durable and resistant to scratches, stains, and heat.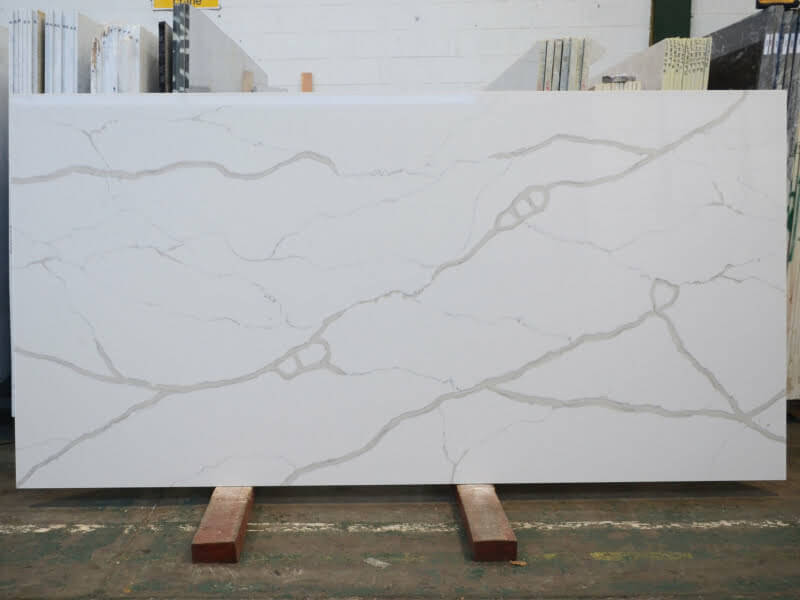 Maintenance of Marble Effect Quartz
One of the biggest advantages of marble effect quartz over natural marble is its low maintenance requirements. Natural marble requires regular sealing to protect it from stains and etching. Marble effect quartz, on the other hand, is non-porous and does not require sealing. It can be easily cleaned with mild soap and water, making it a more practical choice for busy kitchens.
Get a FREE Quote for Your Project
Got a project in mind and considering Marble Effect Quartz for your kitchen? Get a Free Quote from us and see how much you can save. 
We're the #1 choice for residential, commercial or trade customers and are often able to offer the best prices for quality stone worktops. 
Comparing the Cost of Marble Effect Quartz

When it comes to cost, marble effect quartz is generally more affordable than natural marble. The price of marble effect quartz can vary depending on factors such as the brand, color, and thickness. However, on average, marble effect quartz is more budget-friendly compared to natural marble.
Marble effect quartz offers a beautiful and practical alternative to natural marble. With its wide range of options, durability, low maintenance requirements, and affordability, marble effect quartz is a popular choice for homeowners looking to bring the elegance of marble into their kitchens and other spaces. By comparing the different marble effect quartz options available, you can find the perfect choice that suits your design preferences and lifestyle.