If you're keen to explore the world of quartzite for your own home, this guide will help you find the perfect worktop.
A well-designed, carefully chosen worktop can tie your whole kitchen décor together and elevate the whole look of the space, and quartzite is a material that can hold up to everything that a busy kitchen will throw at it.
Quartzite is a natural stone that's durable and aesthetically pleasing, with a glassy appearance that can even be used as a replica of marble in some cases.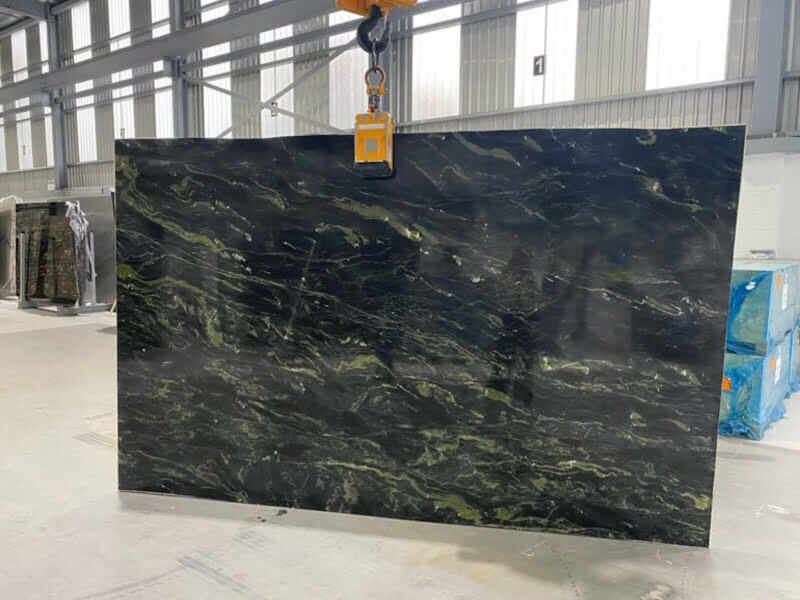 Benefits of choosing quartzite
Quartzite is produced naturally when sandstone or chert which has high levels of quartz is exposed to heat and high pressure.
Quartzite worktops are made from slabs of natural stone which are cut precisely for a professional and clean look. 
Because it's naturally porous, it's then sealed to make it waterproof and perfect for use in a kitchen.
As a completely natural product, you can be confident that your worktop is completely unique to your home. 
Quartzite has a subtly beautiful appearance and a smooth, glossy surface that works equally well in classic homes and modern, contemporary kitchens.
One of the many reasons that people choose quartzite as a worktop material is that it's incredibly hard-wearing and durable, so it can withstand heat, liquids and impact without deteriorating or showing signs of wear and tear. It's also easy to keep clean, which is essential in a kitchen where hygiene is of paramount importance. 
With a host of colours, finishes and patterns to choose from, quartzite can be cut easily to fit around taps, recesses and drainers for a more custom fit for your own home.
Choosing the right colour
Quartzite comes in a range of colours and shades, with the most popular being white or pale grey. 
If you're looking for subtlety and calm, a paler tone will work beautifully and brightens up your kitchen by reflecting the light. It can even help to make a kitchen look bigger by maximising light and giving the illusion of more space. 
But if you want a bolder look, quartzite can accommodate this too.
Dark greys, browns and black can all work wonderfully with kitchens of any style or colour scheme, and that add glamour and depth to your kitchen. 
Alternatively, you may want to maximise the natural sparkle by choosing a slab that has touches of pink, rose gold or cool blues in it for a delicate but impactful touch of colour.
Quartzite is a very versatile material in the colours it's produced in, so it works well with a host of different kitchen styles. 
If you have solid wood cabinets in a deep, rich oak or maple, a pale grey or white quartzite worktop can create an elegant pairing, while paler cabinetry or modern laminate works well with a sleek, rich black work surface, as does exposed brick wall or an accent wall.
When you choose the colour of your quartzite slab, think about longevity. A neutral colour will pair well with different décor styles so it won't need to be replaced as soon, offering versatility if you want to change up the kitchen décor in the future. 
You can always add pops of colour with modern appliances or decorative pieces which are easier to switch out at a later date.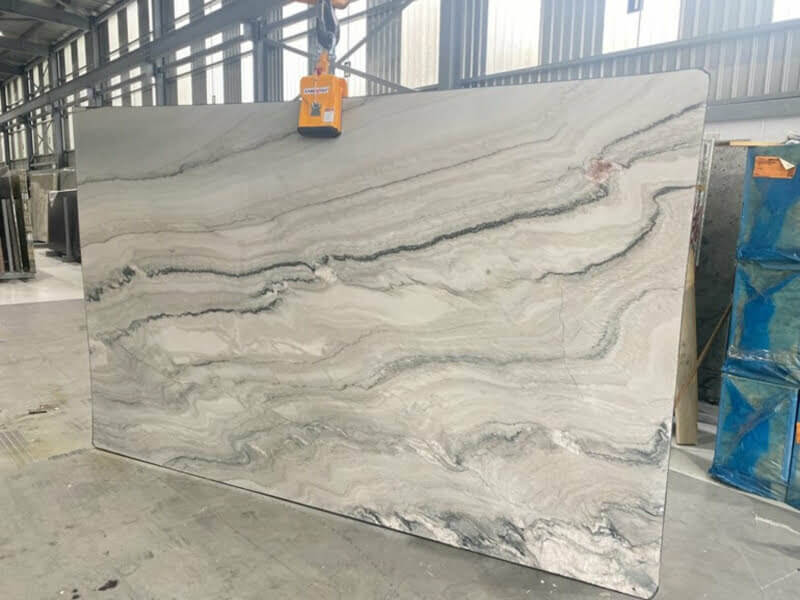 A block of quartzite from the quarry will be cut, cleaned and polished to reveal the stunning natural patterns on the surface.
These patterns are randomly formed and create a striking feature for your kitchen when polished, with a more organic effect than man-made, machined designs.
The closest effect would be a marble slab, so if you're looking for a more durable and tougher alternative to marble, quartzite can be a great option.
When shopping for a worktop, it's important to browse different options because seeing the different patterns will help you determine which styles you prefer and whether you have a preference for more or less veining, or deep or subtle contrast between the background and the patterning.
Tips for narrowing down your search
Choosing a worktop from such a broad range of options can be daunting, so start your search by finding images of worktops that you like, whether that's clippings from magazines and brochures, or saving digital versions on Pinterest or Instagram.
It will help you to identify patterns and trends in the images you save so you know what you like and what to look for when you start shopping.
Once you've worked out what you like, order some samples so you can see how the colours and patterns will work in your kitchen.
Light and the colour of your cabinetry can alter the look of the quartzite in person, so a sample will help you to determine whether the styles you like will work in reality.
Lastly, speak to a professional for advice.
Our team are on hand to help you work out which type of quartzite will work best in your home and can offer advice so you make the right choice.
Installing quartzite is a specialist skill which requires expertise and the right tools for the best result.
It's not a job that can be carried out by an amateur, because the stone needs to be cut to an accurate template for a custom fit.
Quartzite is incredibly tough and needs precision tools to cut smoothly and neatly, with millimetric accuracy.
Without these tools, mistakes will be made and they can't be rectified.
Specialist equipment is also needed to polish the stone and provide that glossy, perfect finish that quartzite is renowned for.
The weight of quartzite also can't be understated. A team of experienced fitters will be needed to load the slab for transporting to your property and install it into your kitchen, ensuring an accurate fit.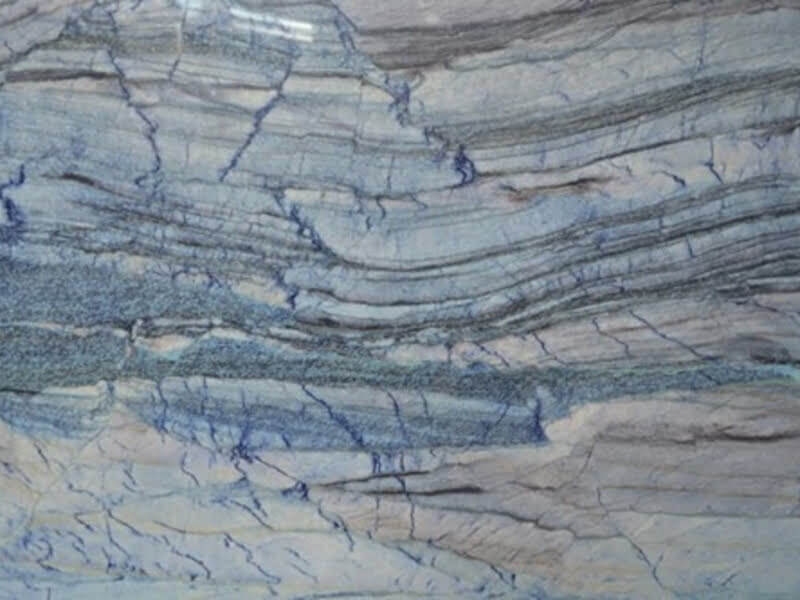 Our most popular quartzite worktops
Quartzite offers many benefits for your kitchen and there are various ways to have a unique, beautifully elegant work surface that's custom-fit for your home.
From a pale white worktop that can be used to brighten up a smaller kitchen to a rich black slab that offers depth and luxury, there are options to suit all homes.
We have a great team who can help you find your perfect quartzite worktop and install it for you for a professional result you can enjoy for many years to come.
Contact us today for more information.